Things Lenders Can't Ask You
We've talked here before about the types of questions you can expect to be asked when you begin to complete a loan application. Along with this, we explain why the lender asks the things it does and the proper types of answers that may fit your situation. Lenders can certainly ask about your social security number, employment, income and how much money you have available to close on the transaction, among others.
read more
How to Get a Mortgage When You're Self-Employed
Getting a mortgage can be more challenging when you're self-employed, but it's not impossible. For W-2 employees, getting a mortgage can mean showing your tax records from your employer to verify your income.
read more
RE/MAX National Housing Report
Home Sales and New Listings Both Increase as Summer Winds Down
How Does the MLS Work?
If you buy or sell a home, you're probably going to hear about the MLS. MLS stands for Multiple Listing Service, used by real estate agents and brokers to provide information about properties that are for sale and to find listings for buyers that are available.
read more
Can You Use Home Equity to Buy Another Property?
When you have equity in your home, you can tap into that and, if you're strategic, use it as a way to build long-term wealth. There are a lot of ways you can capture equity to build wealth.
read more
Corvallis Market Conditions
Shape of the Current Market: Late Summer 2023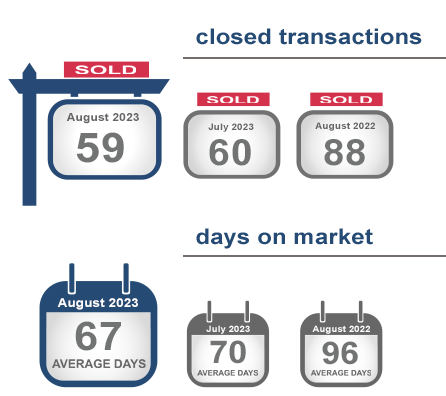 ---
August Real Estate Roundup
Freddie Mac's results of its Primary Mortgage Market Survey® shows that "This week, the 30-year fixed-rate mortgage reached its highest level since 2001 and indications of ongoing economic strength will likely continue to keep upward pressure on rates in the short-term. As rates remain high and supply of unsold homes woefully low, incoming data shows that existing homes sales continue to fall. However, there are slightly more new homes available, and sales of these new homes continue to rise, helping provide modest relief to the unyielding housing inventory predicament."
learn more
---